Economic development is more than cutting trees and digging holes. An economy based only on resources is born to die. Minerals are finite, forests are threatened by climate change and the industry is subject to frequent trade restrictions. Commodity prices fluctuate, technology reduces employment, distance drives up cost, a scattered population stretches services and taxes are high. Important decisions about business, labour, media, education, investment and politics are usually made elsewhere.
Sustainability requires innovation, collaboration, education, courage and determination.
That's what this distance education course is about: understanding our circumstances and learning how to take this responsibility for our future.
SNOED 101
Start date
Feb 23, 2023 (12 weeks)
Schedule
Thursdays from 3–5pm with an optional hour of discussion to follow
Sign-up deadline
Feb 20, 2022
Need more info? Email us
---
Instructors
You will get the foundation you need to understand and promote economic and social development in Northern Ontario. You will get a focus on Northern Ontario opportunities and challenges, and you will benefit from the experience of many people who have worked to improve the north (access our collective memory). The course will help you understand the special problems and opportunities that face this region. It will introduce you to the forces shaping the people and institutions of our region. It will help you identify the strategies that can work and the ones that won't, as well as learn from past success and mistakes.
This is the only course that deals with the special features of our region. It introduces current research from around the world and at the same time introduces actual people and places and real successes and failures. It is also the only course we know of that focuses on sustainable development for Northern Ontario to give you the tools to master the market.
Participation is limited to 20 students per semester to allow plenty of time for discussion and collaboration.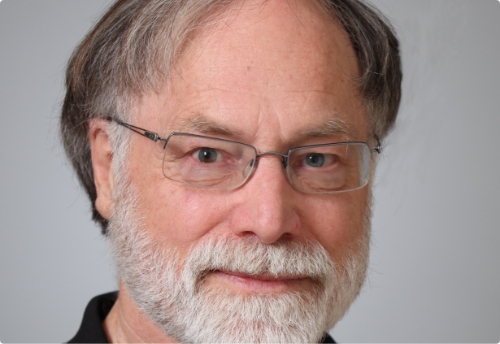 David Robinson
---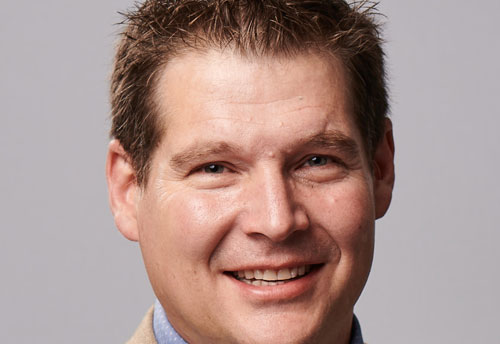 Christian Howald
To encourage those who live in Northern Ontario to take responsibility for it, otherwise no one else will. Economic sustainability is not assured in Northern Ontario, and regional economic development is decentralized economic development.
To help you understand our economy better, allow you to become familiar with Northern Ontario success stories, learn about economic failures that changed the history of the North, share best practices from around the world and importantly share with your fellow students from across the North important projects and initiatives in your area.
To foster community building and linking like-minded professionals, politicians and policymakers who will determine the future of Northern Ontario.
This course is designed for:
Municipal politicians who make or influence economic decisions in Northern Ontario and want to learn more about taking action and creating wealth.
Economic development professionals in Northern Ontario who make or influence economic decisions and growth.
Business owners who want to help build strong communities.
Provincial, municipal or federal employees living in Northern Ontario who make or influence economic decisions and/or policy decisions.
Kelly Bolduc-O'Hare, Board member of Lambac & Community futures Ontario:
"It was a wonderful experience... truly focused on providing tools to create an environment of sustainable development for Northern Ontario and giving the history that has led to where "we" are now".
"First off- I want to say that I have been missing Wednesday afternoon lectures. They were great! I plan to use the information to the benefit of our communities".
Wendy Watson, Director of Communications, Greater Sudbury Utilities:
"I really enjoyed this class. It was a good investment of my time. I have no aspiration to be an EcDev professional, but from a pure personal interest perspective, it was worth it!"
"I have really enjoyed this class. Love your teaching style, and the topic is fascinating".
Tracy Amos, Manager Superior East Community Futures Development Corporation:
"I really did enjoy the course".
James Franks, Economic Development Officer:
"Overall, I have been happy with the course and have learned some things that will benefit our community. I hope that I will be able to convince some of our new Council members to take the course early in 2023 as I think they would get some real value".
Chantal Croft, Community Development Officer:
"I am sending you many thanks. For a short while I wasn't too sure that I wanted to continue working in Ec. Dev. but you gave me tools that I do think will help me with future projects".
Josée Vachon, Business Financial Analyst:
"I really enjoyed the interaction with others".
Adele Tremblay, Economic Development Officer:
"Thanks for all the great feedback. I really enjoyed your course".
"Great course for anyone starting in the economic development field. Dr. David Robinson is very passionate and has a great teaching approach".
This course consists of 12 weekly sessions.
You will have exclusive access to a comprehensive website featuring stories and videos of people who have changed the history of Northern Ontario with their community action.
Your fellow students are actors in the northern economy. You'll be able to learn with them, interact with them, know them and share your own lived experience across the North.
You will receive weekly e-newsletters of relevant information beyond your coursework. You will be asked to share your own observations and knowledge, and are encouraged to ask questions of your professors and interact with your colleagues.
The course curriculum is outlined as follows:
1. What do we mean by development?
Is Northern Ontario Special?
Megatrends: Our Future
Challenges in local economic and social development
Opportunities for Economic and Social Development
2. Goals
3. Sustainability
Sustainable Development and the Environment
Becoming Sustainable
Economic Sustainability
4. Tools
Economic Impact Models
Other Mainline Approaches
Community Focussed Approaches
Examples of successful projects
Examples of failed projects
This 12-week course explores practical issues in sustainable economic development for communities in Northern Ontario.
Sustainable development. A review of the basic principles with examples and applications
The Francophone community and Francophone Economic Development
Aboriginal communities and development for aboriginal communities
Women's and economic development
Demographics
Agricultural development, with a focus on the Clay Belt, climate, and financialization
Tourism as a local driver
Cooperatives and Unions
Government and government agencies
How does change happen? Political action
Local ownership, succession, import substitution
Research and Intellectual capital
Students will have access to a unique collection of video interviews with people who have made outstanding contributions to northern Ontario development over the last 40 years. Parts of these videos are linked to the text and other parts will be played during Zoom sessions or assigned as homework.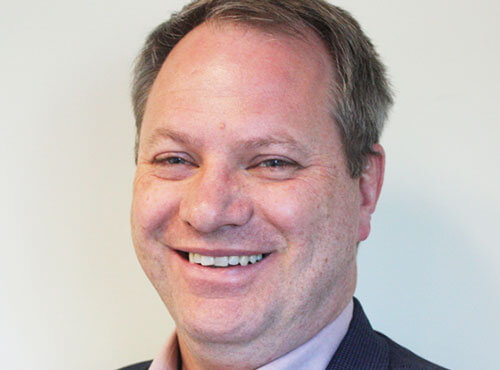 Charles Cirtwill
Charles Cirtwill is the founding President and CEO of Northern Policy Institute.
Charles' work on education, fiscal management, debt reduction, taxation, the growth of government, and the importance of government accountability regularly appears in local, regional and national media.
He has worked in the public, private and not-for-profit sectors as a program manager, policy analyst, senior administrator, consultant and entrepreneur. Charles has also served as policy advisor to several political campaigns and has provided non-partisan advice and direction to provincial and municipal administrations across Canada.
He currently serves as a member of the Rural Ontario Institute's Board of Directors, and he has had leadership roles in multiple community organizations including Civitas, IPAC, Scouts Canada, local school associations and local homeowners associations. He attended Dalhousie University, earning a BA in Political Science, a LLB, and a MPA with a focus on quantitative and qualitative assessment of public policy and programs.
---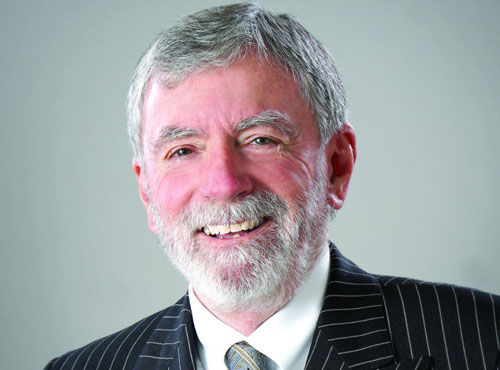 Michael Atkins
Michael has been in the publishing business for more than 45 years. At one time or another he has owned or operated newspapers across Northern Ontario including Ignace, Thunder Bay, Nipigon, Terrace Bay/Schreiber, Little Current, Sudbury, Parry Sound, Sturgeon Falls and North Bay. He launched Northern Ontario Business Magazine in 1980, the Northern Ontario Business Awards in 1986, the Influential Women of Northern Ontario program in 1999 and the Community Builders Awards in Sudbury Ontario in 2004. Additional Northern publications included the Northern Ontario Medical Journal and the Sudbury Mining Solutions Journal. He is a past chair of the Laurentian University Board of Governors, the Northern Centre for Advanced Technology (NORCAT) and Sudbury 2001 a multipartite economic Development group launched in the late 1970s.
He has won various awards for community service and is a founding donor of the Sustainable Northern Ontario Economic Development distance education course at Laurentian University.
---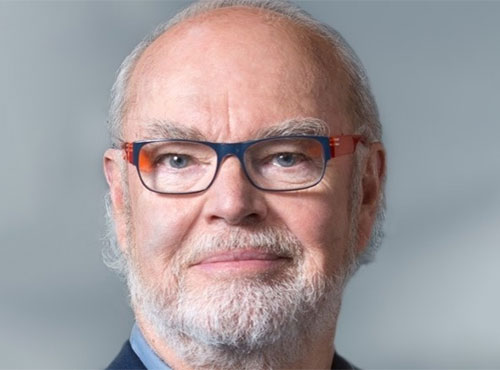 Peter Goring
Peter Goring comes from a family with strong ties to the business community in the Sudbury Region. Born in Sudbury, where he received his primary and secondary education, he graduated from Laurentian University (B.Comm 1967). After qualifying as a Chartered Accountant in 1970, he spent almost 50 years as a real estate finance professional based in Toronto, active in Canadian and US markets with several multinational entities.
Peter has maintained a keen interest in public policy issues and served in many industry and public interest organizations. He continued his strong interest in Sudbury and Northern Ontario and has served as a member of the Laurentian University Board of Governors and as a Director of the Laurentian University Foundation. Through the Goring Family Foundation, he continues to support Laurentian University and Northern Ontario issues. Other activities include an interest in Documentary Film through HotDocs in Toronto, where he is a member of the Advisory Board and a participant in HotDocs Partners which finances award winning documentary films.
Peter is a founding donor of the Sustainable Northern Ontario Economic Development distance education course at Laurentian University.
---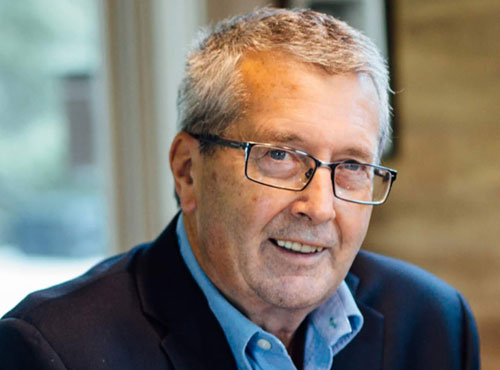 Pierre Bélanger
Timmins-born Pierre Bélanger has a varied background in both business and public affairs. This ranges from a key role in manufacturing the Boler trailer to owning and managing the Earlton RV dealership and founding the Earlton Zoo. A constant through this is Bison du Nord, the family-owned 600-acre, 300-head bison ranch.
Early 70's activities included a founding role in franco-ontarian institutions such as the Théâtre du Nouvel-Ontario (TNO) and the Coopérative des artistes du Nouvel-Ontario (CANO).
He has served on and chaired economic development boards at the provincial and national levels. He currently chairs a local community philanthropy, the Fondation Communautaire du Temiskaming, as well as Northern Policy Institute (NPI). He also maintains a focus on regional food self-sufficiency.
Laurentian University awarded him a Doctor of Laws honorary degree in 2007. The common thread in his involvement is a search for sustainable, balanced communities in Northern Ontario. Pierre is a founding donor of the SNOED distance education course at Laurentian.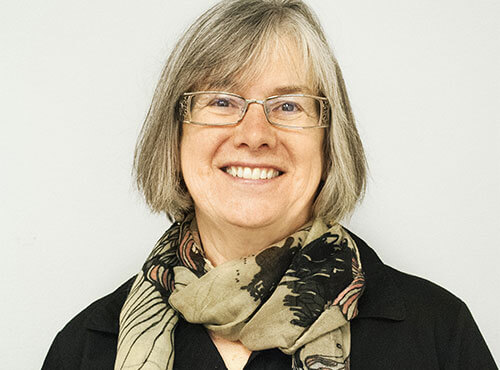 Gayle Broad
Dr. Gayle Broad is the former Director of the NORDIK Research Institute and Faculty Director of the Community Economic and Social Development (CESD) program at Algoma University in Sault Ste Marie. She was the academic lead for SSHRC-funded research on the social economy and social enterprises in Northern Ontario and most recently led a NORDIK team in the development of a social enterprise and entrepreneurial eco-system. Currently she serves on the Research Advisory Board of the Rural Agri-Innovation Network (RAIN) building relationships and capacity for wildfoods and agricultural producers in the North, and is developing a podcast on sustainable development in Northern, rural and Indigenous communities.
---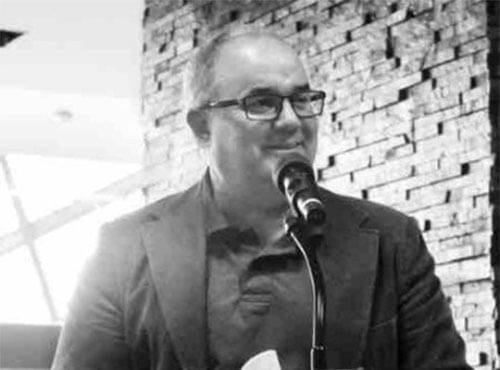 Dan Friyia
Dan Friyia was General Manager of the Superior East Community Futures Development Corporation for over 24 years centered in Wawa. Currently, Dan is the Executive Director of the Sault Ste. Marie Community Development Corporation. He currently teaches in Algoma University's Community Economic & Social Development Program as well as the University of Waterloo Economic Development Program (EDAC). Dan is currently the Chair of the Community Futures Network for Northeastern Ontario.
---
Colin Lachance
Colin Lachance received his honours B.A. at Carleton University in 1983 and a Master's degree in Environmental Studies at York University in 1986. He has been the President of Lachance Environmental for over thirty years. Born and raised in Northern Ontario, he has spent most of his career facilitating sustainable community development from a reconciliation perspective, focussing on the creation of First Nation-municipal partnerships.
Will I receive credits for taking this course?
The course earns you 10 credits of the 45 required for certification by the Economic Developers Association of Canada (EDAC).
Why do I need this course?
Building your community, deepening understanding, professional advancement, access to history and best practices.
Do you need to take SNOED 101 and 201 back to back?
You do not need to take them back to back. They are two separate courses and each will be offered at least once a year. If you choose to take SNOED 201 later, it can be in any subsequent offering.
When will we get more information after registering?
About a week before the course start date an information package will be distributed.
What is the format of the course?
Synchronous sessions will be held via Zoom. Within the three hour Zoom sessions is two hours of lecturing and one hour of discussion or guest speakers. Outside of the virtual classroom students are expected to complete assignments and read the textbook.
Does this course have assignments or is it strictly teaching and discussions?
Yes, this course does have assignments.
What are the assignments and how long is the expected amount of time devoted to these evaluations?
Each week a multiple choice chapter quiz will be assigned. The quiz should take you approximately 20 minutes to complete.
Due at the end of the course is a 10 page paper on a project of your choice. This may take approximately six hours to complete, and prior to this you may spend 30 minutes to an hour getting a consultation about your chosen project with the professor.
Where do I find my receipt after registering?
The receipt can be found in the confirmation email near the bottom.
Where does one find course materials?
Course materials can be found on the Snoed portal (textbook, syllabus and course recordings).
Who do I reach out to if I have a question after registering?
Please send all further questions to our program officer Emily Davis (edavis@snoed.ca) and she will answer them or direct them to the appropriate person.
What if I have to miss a class?
Course sessions will be recorded and uploaded to the Snoed portal within 24 hours of the session.